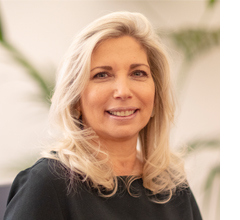 Welcome to this website on international Geneva!
For the last 150 years, Geneva has been proud to host a unique range of international organisations which work towards building a safer, more prosperous and more just world.
This website presents an overview of International Geneva, providing details of its many actors and of upcoming events, and sharing the latest news in international cooperation.
Here, you can learn about the history of International Geneva and its main achievements, accessing facts and figures that bring to life its many dimensions.
Nathalie Fontanet, State Councillor in charge of the Department of Finance, Human Resources and External affairs, Republic and Canton of Geneva
This website is led by the Office of International Geneva, attached to the International Affairs Directorate of the Department of Finance, Human Resources and External affairs of the Republic and State of Geneva. It forms part of the State of Geneva's efforts to support and promote International Geneva.
These efforts are carried out in close coordination with the Swiss Confederation and relevant communes and focus particularly on the following issues: real estate, NGOs, security, welcome services, partnerships, communication.
Olivier Coutau, Delegate to International Geneva
Olivier Coutau has been the Delegate to International Geneva since 2008. He worked previously as an ICRC delegate for 15 years in the field (Asia, Eastern Europe, Africa and Middle East), and at headquarters (operations in Latin America and diplomatic adviser) before coming to work for the government of Geneva in 2005.
Olivier Coutau holds a Diploma of Advanced European Studies from the College of Europe in Bruges as well as a Diploma in Art Market Studies from the University of Zurich. 
Laura Schmid, Project Manager & Communications
Laura Schmid has over twenty years of experience in the press industry and communications. She worked for almost ten years at the weekly magazine of the newspaper Le Monde, where she held the position of Deputy Chief Photo Editor. 
Since 2012 in Geneva, she has been involved, as an independent, with several projects related to culture, notably, the organization of the international congress, MuseumNext, in Geneva. Laura Schmid has joined the International Geneva office since September 2015 as Project Manager and Communications, developing activities to promote and highlight International Geneva. 
Bénédicte Gilbert, Communication & Administration
Bénédicte Gilbert has been active in the world of International Geneva and digital communication since 2004. With a Master's degree in Marketing and Business Administration, she first worked at the United Nations Office in Geneva and then at the Graduate Institute of International and Development Studies as a program assistant and communication officer. She joined the International Geneva team in 2017 as a communication & administration officer, in charge of the website.
Alexis Bonvin, IT Coordinator
Alexis Bonvin studied international relations at the University of Geneva, and started his professional career at Collège du Léman as a database analyst. In 2014, he joined the International Solidarity Service of the Canton of Geneva and held the position of Administration Officer. Since 2019, he shares this position as the IT coordinator at the Service de la Genève internationale.
Direction des affaires internationales (DAI)
Service de la Genève internationale
Rue de Varembé 9
1202 Genève 
Suisse

info.geneve.internationale@etat.ge.ch